Keynote Speakers
Keynote Speaker I
Prof. Philippe Fournier-Viger, PhD
Shenzhen University
Biography: Philippe Fournier-Viger is distinguished professor at the Shenzhen University (China). He obtained his Ph.D at University of Quebec in Montreal (Canada) in 2010. After working as post-doctoral researcher at National Cheng Kung University, and being a faculty member at University of Moncton, he came to China in 2015 and became full professor at the Harbin Institute of Technology (Shenzhen). There, he received a title of national talent from the National Science Foundation of China. His interests are data mining, algorithm design, pattern mining, sequence mining, big data, and applications. He has published more than 340 research papers related to data mining, intelligent systems and applications, which have received more than 8500 citations (H-Index 46). He is associate editor-in-chief of the Applied Intelligence journal (SCI, Q1) and editor-in-chief of Data Science and Pattern Recognition. He is the founder of the popular SPMF data mining library, offering more than 200 algorithms for analyzing data, cited in more than 1,000 research papers. He is a co-founder of the UDML, MLiSE and PMDB series of workshops held at the ICDM, PKDD, KDD and DASFAA conferences.
Algorithms to Discover Interesting Patterns to Improve Intelligent Systems
Abstract
Today, intelligent systems play an important role in various domains such as for factory automation, education, the management of telecommunication networks and medical care. To build intelligent systems, high-quality data is generally required. Moreover, these systems can also yield large amounts of data such usage logs, alarm logs, images, videos, and data collected from sensors, and data received from other systems. Due to the large volumes of data, managing the data generated by intelligent systems to gain insights and improve these systems is thus a key challenge. It is also desirable to be able to extract information or models from data that are easily understandable by humans.
Based on these objectives, this talk will discuss the use of data mining algorithms for discovering interesting and useful patterns in symbolic data generated from intelligent systems. The talk will first briefly review early study on designing algorithms for identifying frequent patterns can be used for instance to identify frequent alarms or faults in telecommunication networks. Then, an overview of recent challenges and advances will be presented to identify other types of interesting patterns in more complex data. Topics that will be discussed include high utility patterns, locally interesting patterns, and periodic patterns. Lastly, the SPMF open-source software will be mentioned and opportunities related to the combination of pattern mining algorithms with traditional artificial intelligence techniques for intelligent systems will be discussed.
Keynote Speaker II
Postdoc. Wenbin Zhang
Carnegie Mellon University
Biography: Wenbin Zhang is a Hakka-born Postdoctoral Researcher at Carnegie Mellon University after receiving a Ph.D. degree from the University of Maryland, Baltimore County. He is also an Associate Member at the Te Ipu o te Mahara Artificial Intelligence Institute. The main focus of his research is on designing machine learning algorithms that have theoretical performance guarantees and social consciousness.
Title: Rethinking Fairness: New Definitions and Algorithms for Fair Machine Learning under Uncertainty
Abstract
Fairness in machine learning (ML) has drawn tremendous attention within the ML community and the broader society beyond with numerous fairness definitions and algorithms being proposed. Surprisingly, there is little work quantifying and guaranteeing fairness in the presence of uncertainty which is prevalent in many socially sensitive applications, ranging from marketing analytics to clinical prediction and recidivism prediction instruments. To this end, we rethink fairness and reveal idiosyncrasies of existing fairness literature assuming certainty on the class label that limits their real-world utility. Our primary contributions are formulating fairness under uncertainty along with a suite of corresponding new fairness definitions and algorithms. We argue that this formulation has broader applicability to practical scenarios concerning fairness. We also show how the newly devised fairness notions involving censored information and the general framework for fair predictions in the presence of censorship allow us to measure and mitigate discrimination under uncertainty that bridges the gap with real-world applications.
Keynote Speaker III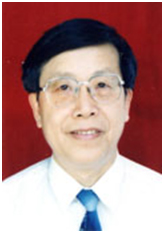 Prof. Xiaonan Xiao(ACM Member)
Department of Information and Computational Science, Xiamen University Tan Kah Kee College
Biography: Prof. Xiao_Xiaonan, Ph.D. advisor, and the chair of the Department of Information and Computational Science at Xiamen University Tan Kah Kee College. He is the associate dean of the College of Information Science and Technology and a member of the International Association for Biostatistics & International Statistics Association. Professor Xiao is the executive director of the Biological Mathematical Society & Mathematical Society of Fujian Province. He has been awarded The Distinguished Teacher of Higher Education in Fujian Province. His expertise mainly focuses on the studies of complex systems modeling and optimal control. He has published 124 articles in important journals and 23 academic works and textbooks. He was awarded numerous nationwide and international prizes in research and teaching, including 69 research projects that have won the national, provincial, and college awards ( 33 first prizes, 13 second prizes, 10 third prizes, 13 Awards of Excellence).
Keynote Speaker IV

Dr. Sunil Karamchandani (IEEE Senior Member)
D.J. Sanghvi College of Engineering, University of Mumbai
Brief Introduction: Co-supervisor for the Ph.D. degree of the University at the Amity School of Engineering & Technology (ASET), Amity University Rajasthan, Jaipur, since August 2016.
Appraiser at the Annual Progress Seminar for PhD candidates at RGIT, Mumbai- 27th September 2019.
Associate Editor, IEEE Open Access
IBM Trained Expert in Python and Introduction to Data Analytics.
IBM Certified Teach the trainer workshop in Applied Statistical Analysis, Data Warehousing and Multidimensional Modelling
Convener & Chairperson: IEEE Special Session
Video Processing and Visual Communications, INDIACom 2016.
SAP Award for Excellence on use of ICT in Education for Online and Blended Learning at Faculty Development Programme, IIT Bombay, 2016.
Associate faculty for FDP on Online and Blended Learning organized by IIT Bombay under T10KT project from 3 August, 2017 to 12 October, 2017.
Keynote Speaker V

Dr./Prof. Akash Rajak
KIET Group of Institutions, Delhi-NCR, Ghaziabad
Biography: Dr. Akash Rajak is working as Professor in KIET Group of Institutions, Ghaziabad, India. He did his Ph.D. in Computer Science from Barkatullah University, Bhopal, India in Data Mining. He has 20 years of teaching and research experience. Dr. Rajak published various research papers in reputed journals and conferences. His research area is machine learning, data science and reinforcement learning. He served as Session chair of IEEE conferences and as a Reviewer of springer journals.
Keynote Speaker VI

Dr. Mohammed Abdul Bari
HOD & Associate Professor in CSE Department, ISL Engineering College
Brief Introduction: To obtain a challenging and rewarding position as an Assistant/Associate Professor in C.S.E. /I.T. To prove as a skilled professional in the universal arena of teaching and contribute substantially and satisfactorily for the benefit of the academic institutes. More than 10 years of teaching experience in reputed Engineering Colleges in India, Europe and Gulf University. Solidunderstanding of Data warehousing, OLTP and OLAP concepts. Good knowledge of SQL. Strong knowledge in relational databases (RDBMS), data modeling, SAP, Software Engineering, Manet. Co-Author of 3(Three) books published in Germany, USA, India. 3 Patent. I2OR National Eminent Researcher Award 2020. Having papers published in more than 18 international Journal, which include Elsevier, Springer. Double Masters, Cisco Certified. Co-ordinators of Entrepreneurship Development Cell (EDP) & Intellectual Property Right (IPR), Work in NAAC Criteria -2, 3, 6. Work in capturing NIRF (National Institutional Ranking 2 Framework), ARIIA (Atal Ranking of Institutions on Innovation Achievements) data. Reviewer of Conference CSAE-2019, Reviewer Journal Mathematics and Computer Science (MCS), ICACECS-Springer; NPTL -Cloud Computing (8 Week Course). Coursera Course on Cloud Computing. Azure Solution Architect Certified, Designed Syllabus VI SEM OSMANIA UNIVERSITY -CLOUD COMPUTING.
Keynote Speaker VII

Dr. Arshad Ahmad Khan Mohammad
Asst.Prof., CSE Dept.,SoT, GITAM
Brief Introduction: Arshad Ahmad Khan Mohammad, working as Asst.Prof., CSE Dept.,SoT, GITAM Deemed to be University, Hyderabad, INDIA. He obtained B.Tech (ECE) from MCET, Hyderabad and M.Tech (CNIS) from School of Information Technology, JNTUH, Hyderabad, secured first rank in M.Tech (CNIS) in the year 2012 .Received PhD (CSE) from Koneru Lakshmaiah University, Guntur, Andhra Pradesh. He has published many technical papers in international journals & conferences. He was a valued member of Springer AISC Technical Program Committee and rendering active participation as reviewer in conferences, 2015. He reviewed the research papers of International Journals; India 2014, BioSens-Apps-2015, FICTA – 2014, IC3T 2015 conferences. He guided many B.Tech & M.Tech students for their academic projects. He received the Young scientist award 2020 from IJIEMR Elsevier-SSRN.